Not only do our masks look cool, but they use
patented filter technology from Airveil.  
Built to look awesome and keep out
all the nasty stuff like
allergens, pollution, and smog.
Inside and out, every detail on happyface masks has undergone years of testing, research, and exploration of the best designs and materials. Our reusable masks use filters with patented AIRVEIL technology.
* Nose wires in every mask to form a custom fit.
* Our fabric is 92% Recycled polyester (rPet). We do not want to contribute back to the same problem we're trying to protect against!
* Happyface masks are treated with an all-natural anti-microbial applicationmade from crab or shrimp shells. This protects both your skin and the environment.
*It is the only anti-bacterial bioagent in the world that is certified by the US Environmental Protection Agency.
* Happyface fabric is anti-bacterial, odor resisting, moisture wicking, breathable, fast-drying, anti-static, pill resistant, and sun-protectant UPF 50.
*Keep your skin clean and blemish-free with a Happyface mask. Other kinds of masks absorb oil, dirt, and dead skin cells from your face, only to transfer it back to your skin the next time you wear the mask. It's a vicious cycle for blemish-prone skin. Happyface masks can go in your washing machine with any other laundry making your products reusable and eco-friendly.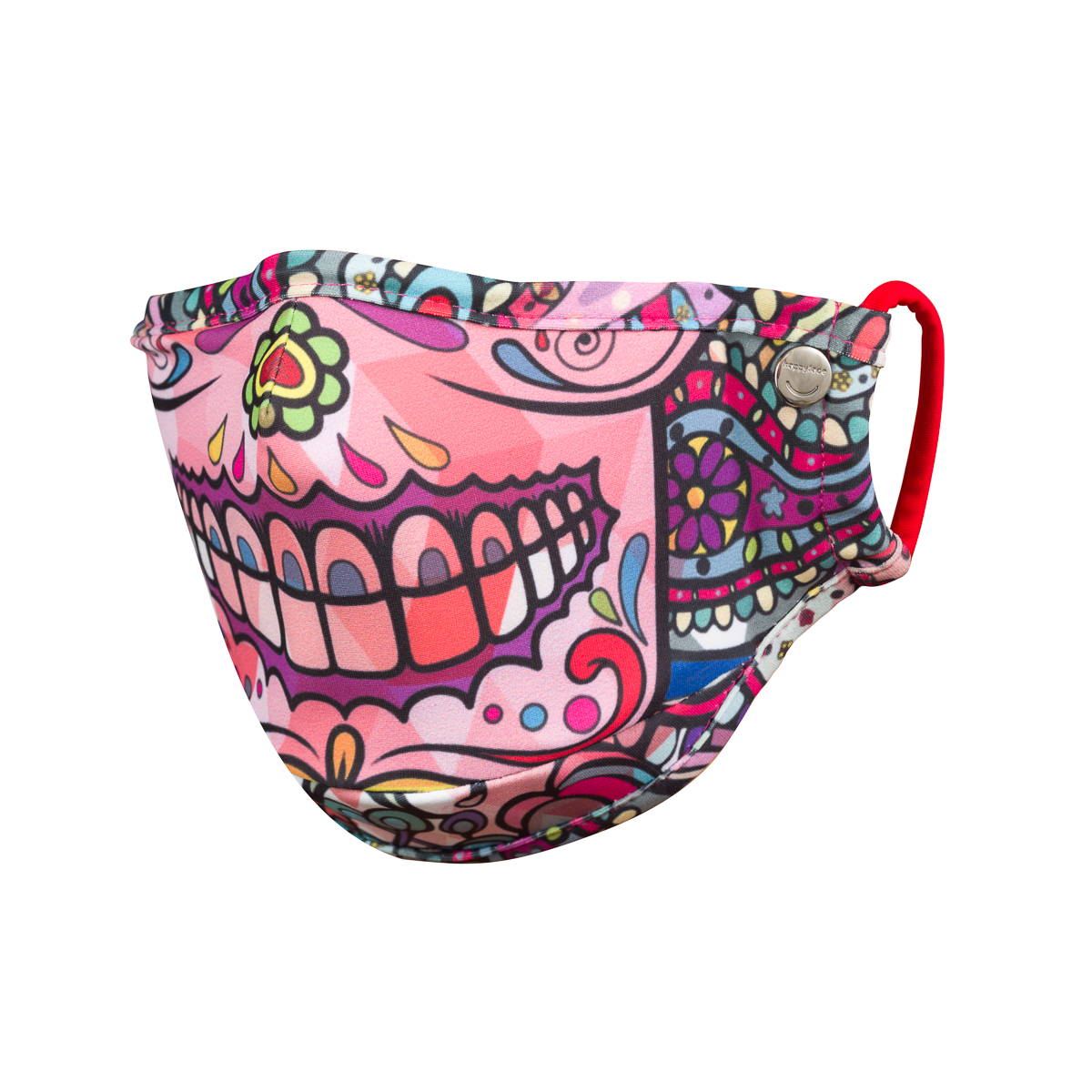 DON'T MISS CATALOG UPDATES
Thanks!
This field is required
This field is required
Be happy, be healthy, put on a happyface!
Not only do our masks make a statement, but they utilize patented filter technology from AIRVEIL.  
Nose wires in every mask for a custom fit.
Constructed with technology to look awesome, fit beautifully, and keep out all the nasty stuff like allergens, pollution, and smog. Happyface is a confident, fun, whimsical way to stay healthy!
Happyface masks are machine washable masks with removable filters.
Each mask comes with a free packet of 2 AIRVEIL nano filters. Simply slide a fresh filter into the lining pocket. AIRVEIL masks are cut specifically to fit Happyface masks. AIRVEIL filters should be replaced approximately once a month with daily usage.
Designed and made with Love in New York City.
Happyface.

Breathe Happy.