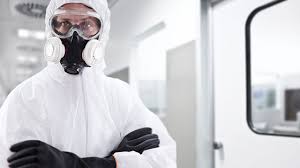 Feb, 20 , 20
-
Stacey Malo
Click here for the Video.


Healthcare workers who treat the new coronavirus wear personal protective equipment, or PPE, designed to prevent exposure to infectious materials. Here's how the equipment works, and why it's crucial in the battle against the epidemic.
Read more
Feb, 01 , 20
-
Stacey Malo
Hello Happyface! We're here to help you be happy and be healthy- so put on a happyface! This brand was developed with the intent to protect wearers from smog and dangerous air pollution, meant for those living in dense urban areas. But as we have launched our e-commerce and are...
Read more